pja/ Charlie the PJ - Bobble Head
01-0055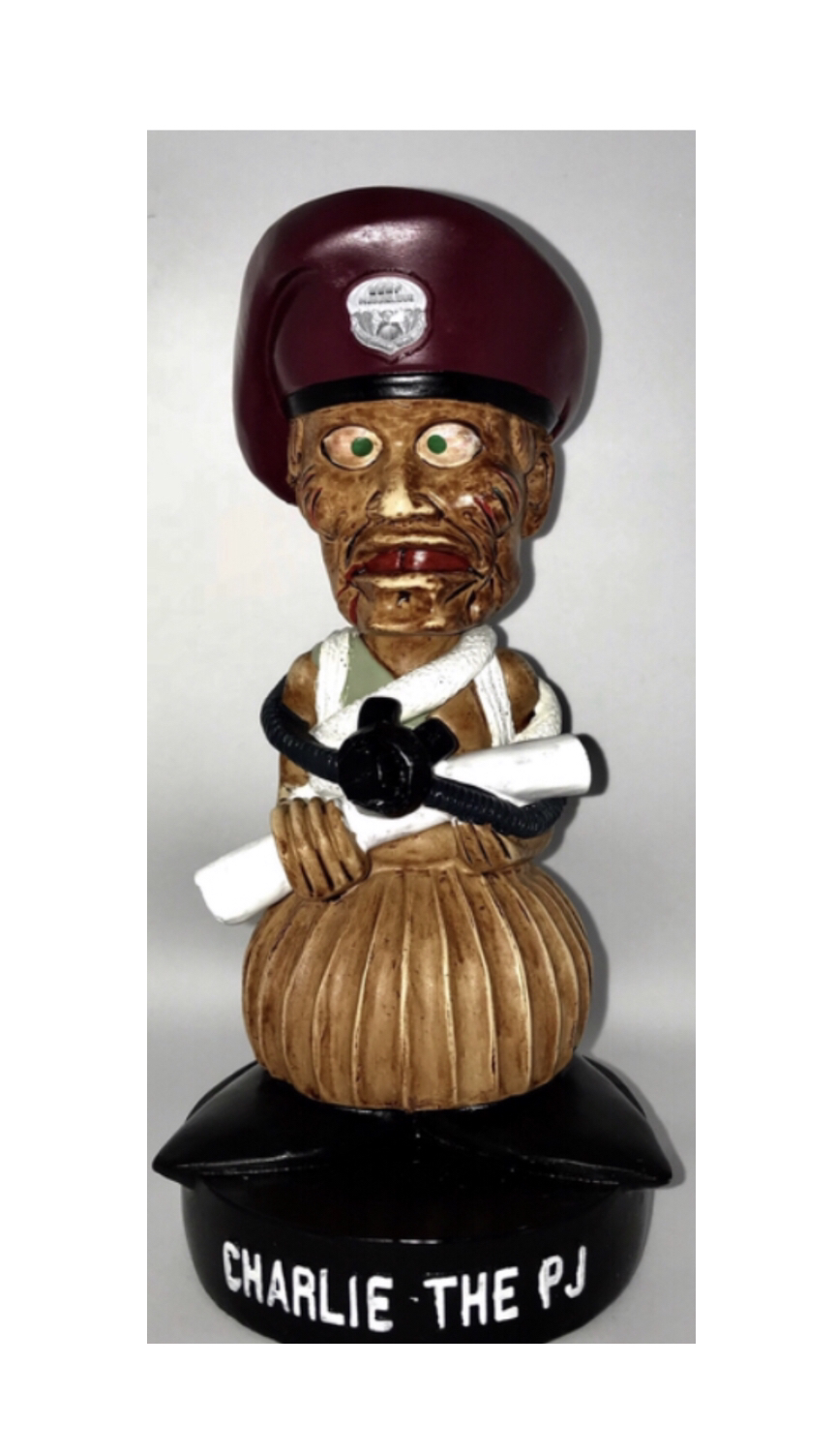 Charlie is "Rare." Get your very own Charlie the PJ Bobble Head. Post Reunion sale price for October is $45.00 each. 500/1000 handed out at the 2018 PJ Reunion in San Antonio, Texas.
If you don't purchase one of your own, you will have to steal one. The game continues. "HooYah!"
Charlie the PJ - "Originally from Fiji, he's served with nearly every Air Force ParaRescue unit, deploying to Southeast Asia, Libya, Bosnia, Kosovo, Iraq and Afghanistan during times of conflict spanning six decades..." The original Charlie the PJ doesn't stay in one place very long! Now you can own your very own Limited Edition Charlie the PJ - Bobble Head. Only 1000 made, 500 were given to the 2018 ParaRescue Reunion attendees. Get your Charlie the PJ Bobble Head before they are gone!

$45 In stock