pja/ PJ Flash - Gold Tie-Tack - 3/4"
01-0003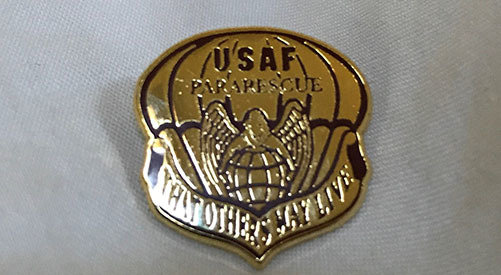 PJ Inspired Tie-Tack - 3/4". Show your pride. PJ Flash, 'That Others May Live. Support the PJ Association. Purchase the Tie-Tack and wear it proudly on your tie, your jacket lapel or collar, on your cap, or mount it on a portfolio or briefcase.
Note: Shipping price includes product packaging, handling and shipping.

$5 In stock